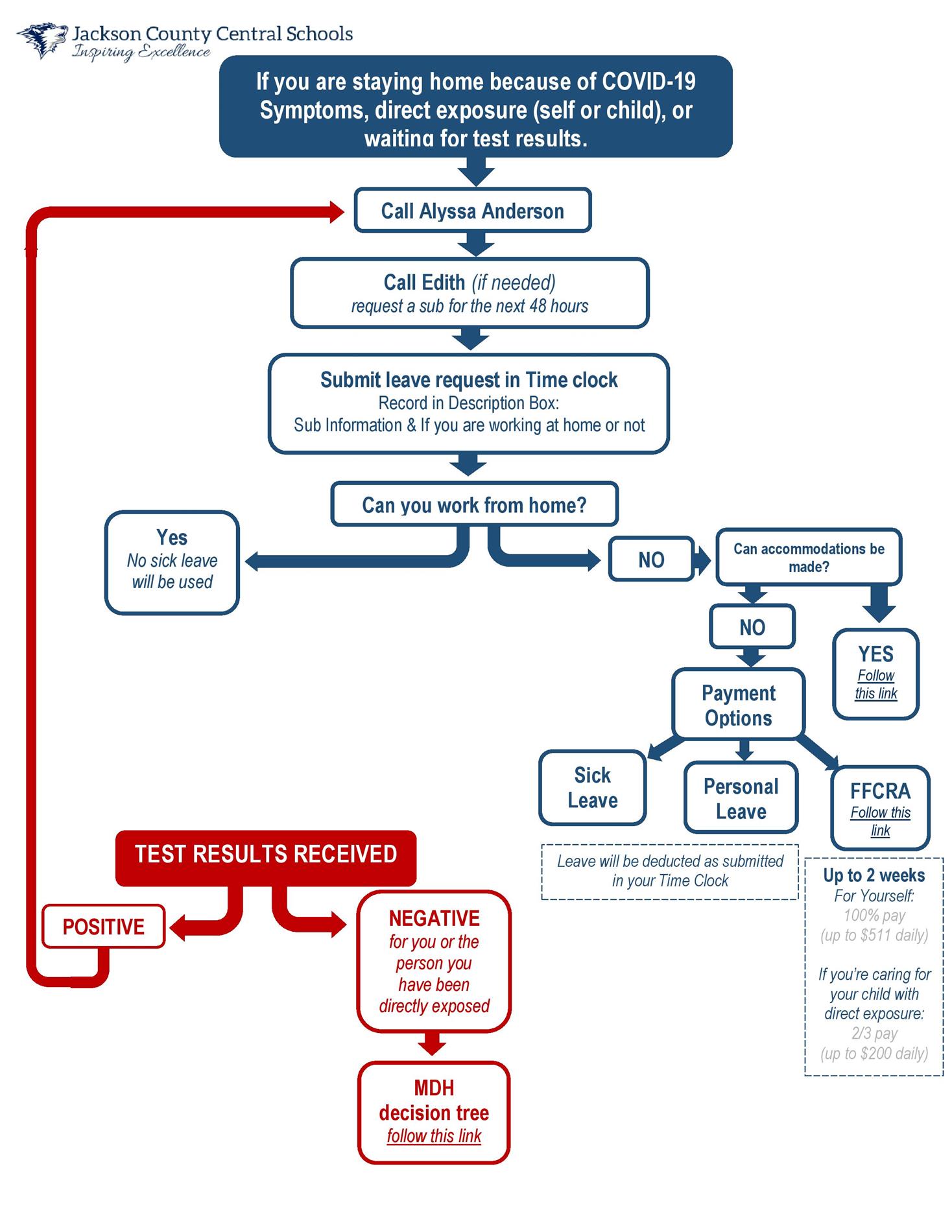 COVID-19 information (more on side tab)
The FFCRA request can be completed and submitted above or at this
link
. The mandated FFCRA leave expired on 12/31/2020. Any leave taken after that date will use accrued leave time.
Please contact Darci Thurmer at Kids Club Childcare if you need care for your PreK through 12 year old child during any distance learning times by text 507 841 3528 or email darci.thurmer@jccschools.net
Alyssa can be reached at her direct line 507 847 6658 or alyssa.anderson@jccschools.net. Please continue to reach our to her during our breaks and distance learning if you or a family member are ill, being tested for COVID-19 or been identified as a close contact. Remember to contact her before returning to work if you have been ill, on quarantine of tested. Documentation is required before returning to work!! We want everyone to stay healthy.
Jackson County Central is an Equal Opportunity Employer