Business Office
Business Office Hours:

Monday - Friday 8:00 a.m. to 4:00 p.m.
Barry Schmidt
Superintendent
Maria Bezdicek
Business Manager
Grace Grommesh
Payroll Coordinator
Emily Anderson
HR/Accounts Payable Clerk
Rachel Haar
Administrative Assistant
10/25/2022
Dear Families,
I am writing to you today to address the online rumors and a video that has been spreading through our community regarding an issue with a classroom incident that allegedly took place last month. The District is aware of the video and had recently learned of its existence. Unfortunately, the District is prevented by state and federal privacy laws from discussing the specific details of the incident, or the individuals who may have been involved. However, we can assure you that immediately upon learning of this incident, the District opened an investigation and placed the individual who was involved in the matter on administrative leave pending the outcome of the investigation. We continue to work through that investigation, and hope to have the matter concluded soon.
The health and safety of your children is one of the top priorities of the District. You put your trust in us to ensure that your children receive a top notch education and to keep them safe while receiving that education. We appreciate our partnership with our families, and want to assure you that we take these matters seriously.
In the meantime, we would ask for your patience while we work through the appropriate processes, and we would also ask that you please not share these types of videos or discuss these matters online due to the reputations of the students and staff members who may have been involved in these matters. We apologize that we are not able to share more information or updates at this time, and appreciate your patience.
Barry Schmidt
Superintendent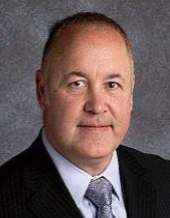 From the Desk of Superintendent Barry Schmidt
Jackson County Central Families,
Welcome to the 2022-2023 school year! I hope you had a restful summer and are ready to make this year one of the best. With the start of the school year, we have many opportunities and challenges ahead of us to improve the lives of our students.
First and foremost, we are continually improving the positive learning environment for all students and staff and ensure every student has the opportunity to become successful at JCC.
Secondly, the challenges that we face are student accountability, manners, social, and mental health. We want to continue to build partnerships with our students and families to help support our student's academic and social needs.
In addition, I am so grateful to our families as we embark on the new school year. Our community is fortunate to have parents and caretakers who are as involved and deeply committed to their children's education. Thank you for your patience and support and entrusting your children to us. Please know that our first days of school will be focused on building relationships and sense of community. Our students are the reason we do what we do, We are excited to see them in the fall. We will work together to assure that our students have the social, emotional, and mental health supports needed for continued success.
Lastly, we are progressing with the new middle school. Our hope is to be moved into the new school in January. The new early childhood center is complete at Riverside Elementary. We are so excited for the new addition. We have also updated the high school gym floor with a new logo as well as doing routine maintenance on all the other buildings. We will also be dismissing earlier on Wednesdays at 1:30p.m. This is a change from last year.
Thank you so much for your continued support in helping JCC unite our communities and inspire excellence.