Business Office
Business Office Hours:

Monday - Friday 8:00 a.m. to 4:30 p.m.
Barry Schmidt
Superintendent
Jim Hoffbeck
and
Maria Bezdicek
Business Managers
Dustin Pronk
Payroll Coordinator
Emily Anderson
HR/Accounts Payable Clerk
Rachel Haar
Administrative Assistant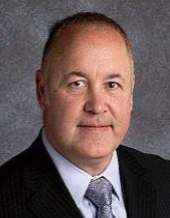 From the Desk of Superintendent Barry Schmidt
Welcome to Jackson County Central's 2021-2022 school year! Our district is focused on creating positive learning experiences for each of our students. All while fulfilling our goal and core purpose found in our mission statement, "Uniting our communities to prepare learners to succeed in an ever-changing world".
We will work in a strategic direction by:
1. Supporting and developing healthy, whole learners through increasing capacities and skills for students and staff, designing and delivering standard-based systems, and supporting and developing differentiation of diverse learners.
2. Increasing our staff support to all staff
3. Increasing mutual understanding and expectations with district and community developments and increasing community outreach and connections.
4. Improving our facilities and grounds.
As a member of the JCC School district, you can expect seeing activity and progress towards these strategies.
Construction continues to change the landscape at both the new Middle School site and Riverside Elementary. We are excited to see the completion of the daycare addition and changes at Riverside yet this year.
This summer we have been able to use the one-time, federal dollars to provide both summer school for our students and credit recovery. This district is adding interventionist support programs for math and reading. We have also added a Counselor along with potentially adding a School Resource Officer. Both positions will help to support mental and behavioral aspects while building relationships with students.
Together we can create an educational atmosphere that our communities can take pride in. We will create experiences that will last a lifetime. I invite you to join us in celebrating our big school opportunities in our small school setting here at Jackson County Central Schools. I am proud to be a Husky!