New Dismissal Time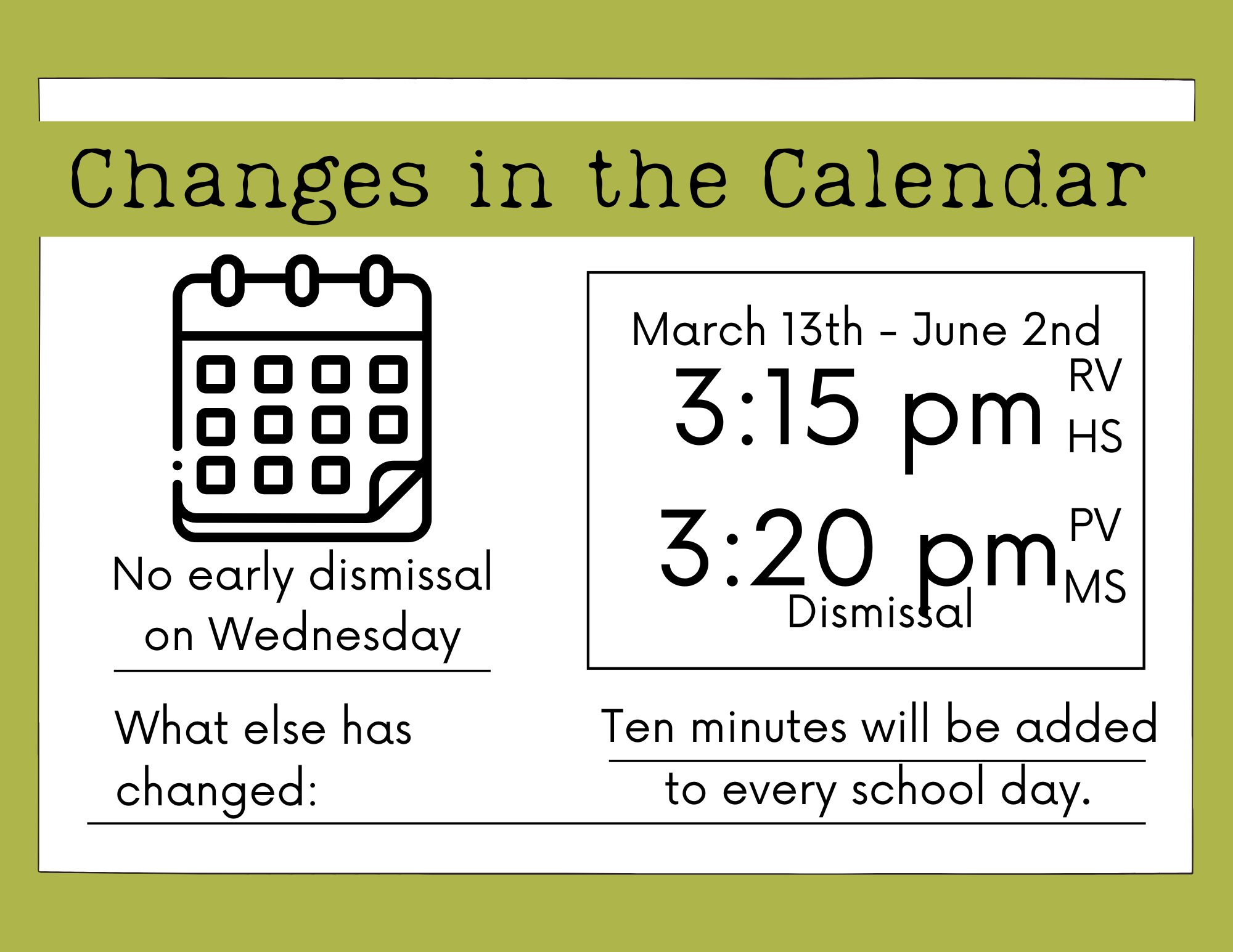 ---
Due to the extreme winter this winter, we have missed eleven school days. Five of those days were distance learning days, the max allowed by the state. Three days will be made up on other days (January 23, April 6 and June 2). We still need to make up three days.


Starting March 13th, we will extend our learning day by ten minutes. School dismissal at the High School and Riverside will be at 3:15 pm. School dismissal for Middle School (grades 4 - 8) will be at 3:20 pm for the remainder of the year.
We realize this may be an inconvenience to staff and families but we do need to get our educational hours in as required by the state. This 3:15 pm and 3:20 pm dismissal will also include Wednesdays.

We do plan to include the PLC time again on Wednesdays in the next calendar year as those days are important for staff.

By using the Wednesday PLC time and the additional minutes, we will have some flexibility if we have another snow day and if we do not, we can reduce the June 2 date.