School Board Election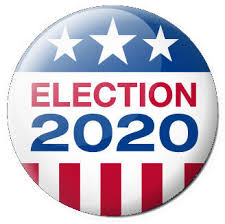 ---
NOTICE IS HEREBY GIVEN that the period for filing affidavits of candidacy for the office of school board member of Independent School District No. 2895 shall begin on July 28, 2020, and shall close at 5:00 o'clock p.m. on August 11, 2020.
The general election shall be held on Tuesday, November 3, 2020. At that election, four (4) members will be elected to the School Board for terms of four (4) years each.
Affidavits of Candidacy are available from the school district clerk, JCC High School, 1128 North Highway, PO Box 119, Jackson MN or on our website at www.jccschools.com. The filing fee for this office is $2. A candidate for this office must be an eligible voter, must have no other affidavit on file for any other office at the same general election, must be 21 years of age or more on assuming office, must have been a resident of the school district from which the candidate seeks election for thirty (30) days before the general election.
The affidavits of candidacy must be filed in the office of the school district clerk (by drop off, mail or email: elections@jccschools.net) and the filing fee paid prior to 5:00 o'clock p.m. on August 11, 2020.
If you are interested in running for school board, please check out the resources under the about - school board - elections - 2020 folder. In addition, please set up a time to meet with the superintendent to find out more information!