Superintendent Letter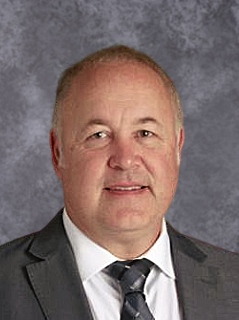 ---
Dear Parents,
The beginning of the school year often brings with it many emotions, and this year is no different. As we prepare to welcome students into our schools for the 2022–23 school year, I realize that the question of school safety is at the top of many of your minds.
Since the Uvalde, Texas, tragedy that took place in late May, I have been asked this question again and again: Are our schools safe? Considering the importance of this question and the understandable concern about school safety that many of you share, I would like to answer it directly.
The top priority of our school district is the safety and wellbeing of our students and staff. While we cannot share all the ways we work to protect students and staff, we employ the best school safety practices and work with local law enforcement as critical partners to seek every opportunity to ensure our students and staff are safe.
Beyond protecting our students from horrific tragedies, we also take a broader view of student safety. Jackson County Central Schools are places where students are welcomed, encouraged, accepted, and celebrated for their differences; where bullying and harassment have no place; and where students have access to high-quality, nutritious school meals and safe rides to and from school and school-sponsored events. Finally, our schools are places where outstanding teachers and staff seek to make positive and meaningful connections with students as individuals and to work with you, our families, to determine how our schools can best serve your children.
Please understand that just as we cannot release the details of our school safety efforts, we are unable to share specific student information when disciplinary incidents occur, as we must adhere to student privacy requirements. Despite this, we will continue to do all we can to engage you in our school safety efforts. With that in mind, we encourage you to speak with your child and encourage them to report to their principal anything that makes them feel unsafe or concerns them.
As we approach the beginning of the school year, I recognize the safety concerns you may have. Our schools are safe, and with your assistance, we will work to make them even safer.
I encourage you to reach out to your child's principal or me with any concerns or questions you may have regarding safety issues.
As always, thank you for your support.
Sincerely,
Barry Schmidt
Superintendent
Jackson County Central