Superintendent Letter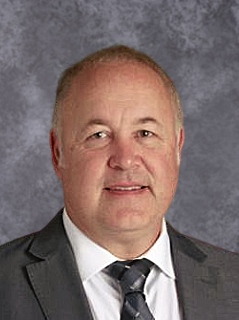 ---
As we fast approach the new school year, I want to take this opportunity to thank you (students, parents, families, businesses and the community) for your continued support of Jackson County Central, especially your support during distance learning. Distance learning has been challenging, but at the same time distance learning has made the district think outside the box on what education could be in the future. Your support is invaluable and changes the lives of our students each day.
With that in mind, this past year has been an exciting and challenging school year as JCC has embarked on several new initiatives. These initiatives include: designing the new middle school and planning to update our other facilities, reframing the district's strategic roadmap, investing in educational programs, investing in JCC staff with professional learning communities and implementing better ways to communicate with all JCC stakeholders. The Strategic Roadmap will be guiding the district in its mission, we will be asking for feedback from the public on the Districts Strategic roadmap, (Uniting our Communities to prepare learners to succeed in an ever-changing world) and the direction we will follow for the coming years.
Facility Update:
Over the past several months, the district has been working on the design phase for the new middle school building and planning updates to both elementary buildings. We plan to have the design of the new building completed by this fall and go out for bids in November/December. We are planning to inform the public of the design and the timeline for construction. We are currently planning to construct it in May of 2021.
Other big projects we are doing: Using Long Term Facilities Maintenance dollars:
Riverside: We have updated the sinks in the bathrooms and are doing general maintenance.

Pleasantview/Middle School: General maintenance and updating the bathrooms at the ballfields in Lakefield.

High School: The baseball and football field irrigation will be going July in and we will be updating the baseball fences.
Strategic Plan Draft:
First of all, effective communication is essential to create strong school-home partnerships and to increase parental involvement. The primary focus of the strategic roadmap was to continue building higher levels of trust, communicate and connect with all stakeholders. One of the ways for effective communication to occur is to have a place where parents and the community can access district information. JCC has a new website that will be user friendly, www.jccschools.com. Communication between the school district, families and the community are key to the success of any school district.
Thank you so much for your continued support in helping JCC inspire excellence.